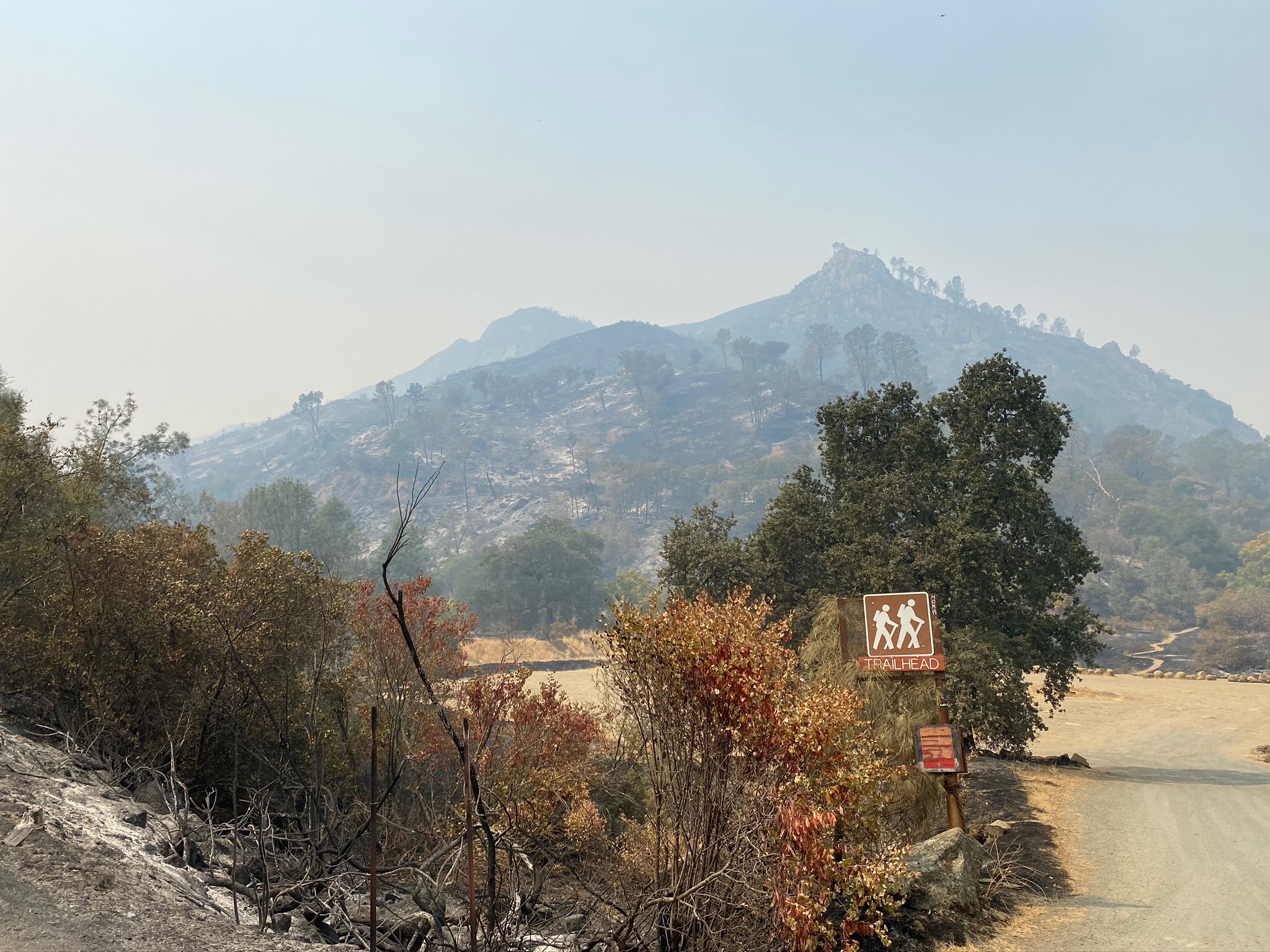 The UC Davis Stebbins Cold Canyon Reserve is set in a steep inland canyon of the California Coast Range. Extreme topography gives the reserve a mix of habitats, high species diversity, and beautiful views.  An intense wildfire burned the entire reserve in summer of 2015; University of California researchers are studying the recovery in the area.
Read about the reserve in the New York Times!
The University of California maintains the site as an ecological preserve for teaching and research. Public visitors are invited to use the trail network that crosses the reserve, but we ask that you carefully respect all trail rules.
Before beginning research or bringing a class group to the reserve, please fill out a use application. In most cases, your application will be processed within one business day.
Hikers, please note:
dogs are not allowed on trails
trails are open daily sunrise to sunset, except…
trails are CLOSED during and after heavy rain or wind events, during "red flag" fire conditions, and when Cold Creek has a high volume of flow in winter/spring (entry and stream crossings are impassable at those times). In general, we recommend against hiking during the hotter months of the year, for health issues (dehydration) and wildfire safety
no water available; a portable toilet is located in the lower parking area
parking only in designated areas